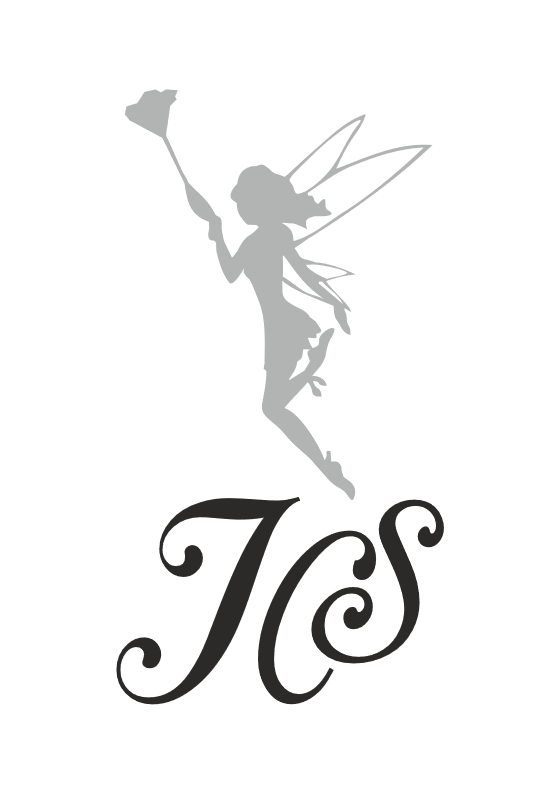 Privacy Policy
1. Overview
1.1. We ("Ildiko Cleaning Service") collect and use personal data or information about individuals for specific and lawful purposes. Individuals could include clients, employees, temporary and agency workers, contractors and suppliers.
1.2. We understand that your personal data is important to you, and we have a responsibility to you to ensure that the information we collect and use is done so proportionately, correctly and safely. This policy sets out how we comply with our data protection obligations.
2 Our Details
2.1. Our registered office is: 310 Stafford Road, Wallington, Croydon, CR0 4NH
2.2. We are registered as a 'data controller' with the Ildiko Cleaning Service,
Our registration number is 00003200151.
If you have any questions about how we process personal data, or would like to exercise your rights as a data subject, then please email us to ildiko@ildikocleaningservice.co.uk
3. Purpose of processing
3.1. We collect, hold and use personal data received from you to match your request for domestic or commercial services. We will then share some of your personal details with designated our Sub-contractors to enable them to carry out the service requested.
3.2. We will not ask you for any information which is not necessary for the particular service we are providing to you.
4 Definitions
4.1. "Sub-contractors" our third-party contractors.
4.2. "GDPR" means the General Data Protection Regulation.
4.3. "ICO" means the Information Commissioners Office, the governing body for Data Protection in the UK.
4.4. "Personal data" means any information relating to a person who can be identified, directly or indirectly, from that information. This could include your name, your identification number, location data, online identifier (such as IP address) or to one or more factors specific to the physical, physiological, mental, economic, cultural or social identity of that person.
4.5. "Processing" means obtaining, recording, organising, storing, amending, retrieving, disclosing and/or destroying information, or using or doing anything with it.
5 Conditions of Processing
5.1. When we process your personal data, we will do so in accordance with the data protection principles. These principles are designed to protect you, and ensure that we:
5.1.1. Process your information lawfully, fairly and in a transparent manner;
5.1.2. Use your information for a specified, explicit and legitimate purpose and not further process it in a manner that is incompatible with that purpose;
5.1.3. Only obtain adequate, relevant and limited information to allow us to carry out the purpose for which it was obtained;
5.1.4. Ensure the information we hold about you is accurate and, where necessary, kept up to date;
5.1.5. Keep any information for no longer than necessary for the purposes for which it was collected;
5.1.6. Process your information in a manner that ensures appropriate security of your personal data, including protection against unauthorised or unlawful processing and against accidental loss, destruction or damage, using appropriate technical or organisational measures.
6. Lawfulness of processing
6.1. Paragraph 5.1 above stipulates that the processing of personal data shall be undertaken 'lawfully'. To show the processing is being undertaken lawfully the we rely on the fact that the processing is necessary for the performance of a contract, or in anticipation of entering into a contract to provide the service requested.
6.2. Processing may also be necessary for the purposes of our legitimate interests, or with your consent. Where we require your consent to process your personal data we will set out exactly what it is you are consenting to, and how you can withdraw your consent at any stage.
6.3.1. If you are a client, then the information that we collect from you relates to your request for professional services, such as – name, address, telephone, email address, billing information. We will also use your personal data for the purpose of support, accounting and follow-up assistance.
6.3.2. If a booking request is accepted, then we may need to transfer your aforementioned data and any other relevant data you may provide to your designated Ildiko Cleaning Service, for the purpose of fulfilling the contractual relationship for the provision of professional cleaning services.
6.3.3. Any ratings you leave for Ildiko Cleaning Service, and any reviews you post either voluntarily on our website, or where you have already made publicly available reviews on external review sites such as Google Review, may be used by us on our website to promote our services.
6.3.4. Advertising consent: If you have consented to receiving promotional offers from us, we process and use your personal data to understand your usage habits better and to contact you with informative information on additional services that might be of interest to you. You can withdraw your consent for promotional purposes at any time using the unsubscribe link available in every email.
6.3.5. We may also use your personal data for other purposes of legitimate interests in promoting and selling our services. Where we rely on legitimate interests it will be of minimum privacy impact.
6.4. If you are a sub-contractor, then we will collect name, address, telephone, email address, billing information such as credit or debit card details, NI Number, ID such as passport and/or driving license, UK work eligibility confirmation and Disclosure and Barring Service information (DBS).
6.5. Payments for Ildiko Cleaning Service are collected via bank transfer. We hold no record of payment card details, we hold record of payments.  
7. Retention
7.1. We will only keep client's personal information for as long as is necessary to fulfil the purposes we collected it for, or because of a statutory obligation to retain the information, and unless there is an ongoing relationship, we will delete client`s details on request.
7.2. We will retain sub-contractors personal data for a period of 3 years in accordance with legal, or statutory obligations, such as to meet HMRC requirements.
8. Security
8.1. We will use appropriate technical and organisational measures to keep personal information secure, and in particular to protect against unauthorised or unlawful processing and against accidental loss, destruction or damage, and in accordance with the data protection legislation.
8.2. However, while we do our best to protect your personal information, we cannot guarantee, or be held responsible for the security of all data which is transmitted to our website or to another website via the internet or similar connection.
8.3. If you suspect any misuse or loss or unauthorised access to your personal information, please let us know immediately.
9. Your rights
9.1. You have certain rights in relation to the personal information we hold about you. These rights are as follows:
9.1.1. Right to be informed – you have a right to be told about how we use your personal data. We communicate the right to be informed via this privacy policy.
9.1.2. Right of access – you have the right to request a copy of the information that we hold about you. (This right is similar to a subject access request).
9.1.3. Right of rectification – you have a right to correct data that we hold about you that is inaccurate or incomplete.
9.1.4. Right to erasure (right to be forgotten) – in certain circumstances you can ask for the data we hold about you to be erased from our records.
9.1.5. Right to restrict processing – where certain conditions apply, you have a right to restrict the processing.
9.1.6. Right of data portability – in certain circumstances you have the right to have the data we hold about you transferred to another organisation.
9.1.7. Right to object – you may have the right to object to certain types of processing such as direct marketing.
9.2. Right to object to automated processing, including profiling.
10. Links to other websites
Ildiko Cleaning Service website may contain links to other websites run by other organisations. This Privacy Policy applies only to Ildiko Cleaning Service website' so we encourage you to read the privacy statements on the other websites you visit via our site. We cannot be responsible for the privacy policies and practices of other sites, even if you access them using links from our website.
11.  Amendments
We will continually review and update this privacy notice to reflect changes in our services and feedback from service users, as well as to comply with changes in law. When such changes occur, we will revise the "last updated" date at the top of this notice.
12. Complaints
If you wish to make a complaint about how we are processing your personal data, then in the first instance please contact our data protection officer/data protection lead at: ildiko@ildikocleaningservice.co.uk